KASAMA Vol. 23 No. 3 / July-August-September-October 2009 / Solidarity Philippines Australia Network
UN to raise aid for typhoon-ravaged RP beyond original USD74-M commitment
Wednesday, 14 October 2009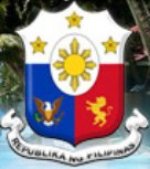 MANILA (PNA) — A senior official of the United Nations has pledged to work for the increase of humanitarian assistance to typhoon-ravaged Philippines beyond the UN's original commitment of USD74 million, even as he noted that so far, the campaign netted just USD19 million or USD55 million short.
UN Undersecretary-General John Holmes stressed this point on Tuesday as he wound up a two-day official visit here to meet with government officials handling disaster response and relief activities… His office is also determining how much more needed to be done for full Philippine recovery.
The official death toll is placed at 700, and billions in pesos in infrastructure and agricultural losses, let alone social and psychological trauma, have been reported by the National Disaster Coordinating Council (NDCC). The figures are expected to rise.
The amount of USD74 million was committed during the UN Flash Appeal launched in New York and Geneva last week only in connection with typhoon "Ondoy" (international, Ketsana) which hit the Philip­pines on September 26. While the committed amount was being raised, typhoon "Pepeng" (international, Parma) struck... Most of northern Luzon and parts of Metro Manila remain in knee-deep waters, raising fears of increased incidents of water-borne diseases.
…The committed amount "is the largest ever UN humanitarian assistance for the Philippines," according to the Department of Foreign Affairs, "intended to address the needs of the more than one million victims in the next six months."
The fund-raising appeal is done through UN Office for the Coordination of Humanitarian Affairs (OCHA) in Geneva. Holmes said OCHA has allocated USD7 million from the Central Emergency Response Fund (CERF), set up to finance sudden-onset or under-funded crises.
At a media conference, it was learned that of the amount committed, USD26 million is intended for the UN World Food Program (WFP) three-month emergency operation, already underway. This supports the Philippine government's efforts by providing rice, beans and other food in the worst-hit areas of Manila and surrounding areas. WFP is also giving logistical support, including helicopters and inflatable boats, to allow humanitarian agencies to access remote areas and assist flood victims.
The United States, Spain, Japan, China, Australia, Canada and the European Union are among the early and major donors to both bilateral and multilateral appeals from President Gloria Macapagal-Arroyo.(PNA)
RP gets Australian-developed typhoon forecasting system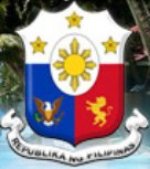 MANILA, Oct. 30 (PNA) — The Australian Government is granting the Philippines a P17-million early cyclone warning system, through the Philippine Atmospheric, Geophysical and Astronomical Services Administration (Pagasa), Australian Ambassador to the Philippines Rod Smith announced on Friday.
A press briefing on the enhanced forecasting system that will help the Philippines better prepare for natural disasters, particularly tropical cyclones, was conducted at the Pagasa compound in Quezon City this morning by Todd Smith of the Australian Bureau of Meteorology, which developed the technology.
"The system improves the tracking and accuracy of tropical cyclone forecasting, including position and intensity, and also enables verification of forecasts after the incident," Smith said at the briefing.
Pagasa administrator, Dr. Prisco D. Nilo, stressed at the press conference "that with this new technology, typhoon forecasting will now be enhanced and significantly support real-time forecasters."
Nilo added that "at present, Pagasa uses various numerical weather prediction models to track tropical cyclones and forecast their intensity. These models are sometimes difficult to interpret, affecting the quality of forecast decisions and timeliness of warnings."
The enhanced system will help in better analyzing these different models to come up with a consensus and accurate forecast, as well as enhancing the mapping of storm signals.
It will also help improve and enable a faster delivery of warnings through an automated delivery system for fax, email, internet and SMS.
…As a regional neighbor and key development partner, Australia is helping improve the Philippines' preparedness to manage and respond to disasters and emergencies," Smith said.
"Australia will continue to work in partnership with the Philippine Government, as well as other donors, international and local organizations, to ensure that warning systems work effectively to save lives and property and that disruption to the economy can be minimized."
The Australian Government has supported the Philippines on disaster-related activities, including strengthening community-based disaster management, and has provided approximately P230 million in humanitarian and emergency assistance in response to natural disasters in the country since 2006, according to the embassy. (PNA)
Related articles: