KASAMA Vol. 24 No. 2 / April-May-June 2010 / Solidarity Philippines Australia Network
Slaves to the System:
Do International Students Have Rights?
Online Opinion — 19 May 2010
For a nation reaping $17.2 billion a year from a prime export market, Australia has a funny way of treating its honoured guests and trade lynchpin — international students.
Is Australia in breach of international human rights conventions because it sees international students as cash cows and fails to treat them the same as Australians? International student voices are often suppressed by the Australian Government.
Despite the fact that Australia is a signatory to the United Nations (UN) Universal Declaration of Human Rights (UDHR), Australia remains the only Western country without a legislative framework on human rights. There is a Charter of Human Rights in Victoria — the amendments to the Equal Opportunity Act 1995 have been welcomed by Victorians - but it still has yet to prove how effective it is in removing systemic discrimination.
International students in Australia have rights just like everyone else in society — on paper. In theory they are protected by the same laws and same authorities, but the irony is that their student visa restricts them from accessing their rights.
Yin is an international student from China. Her parents are hard working individuals and managed to save enough money to send her to Australia to study. Rent will cost her $14,560 a year, living expenses about $18,000 a year: a total of about $32,560 a year. She only had $18,000 in the bank prior to leaving China to comply with her student visa, so there is a gap of $14,560 in her first year that must be bridged for her to survive.
Her parents worked hard to earn the money to send her abroad for a brighter future, and do not wish to increase their financial pressures in China, so she has one option — to work.
Yin found an employer, who is registered for tax purposes, who will offer her $10 per hour to work. Due to her visa conditions she is only able to work 20 hours a week, so even if she works 52 weeks, she can only earn $10,400 per year excluding tax. There is still a clear gap of $4,160, and more if tax is deducted from her earnings.
Yin then heard from a friend that another employer is willing to pay $8 per hour cash in hand and she can work up to 40 hours, hence an earning of $16,640 without the need to pay tax. She agreed. Having started work, Yin was asked to work overtime without pay, lifting heavy equipment without safety guidance. She felt exploited, but refused to report the employer because of the fear that she may starve and possibly lose her student visa due to a breach in visa conditions.
Yin's case is quite common among international students and it is very difficult for community leaders to convince students to report exploitation, because no one can guarantee that the Department of Immigration and Citizenship will not withdraw their student visas. International students' hands are tied; they are asked to do as they are told, and to not complain.
The harsh visa conditions mean that international students are not accessing their rights for fear of losing basic necessities such as food and shelter. So, in practice, do international students really have any rights?
The majority of international students studying in Australia do not have a limitless supply of money from overseas; many are on study loans; some parents have sold their property to send their kids abroad hoping for a better future for them. Many parents are not aware that many students are in shared accommodation with as many as six other people - sometimes more. They do this to reduce living expenses.
Article 4 in the UDHR states that "No one shall be held in slavery or servitude; slavery and the slave trade shall be prohibited in all their forms". Although international students are not literally being forced to become slaves, their visa condition results in their exploitation and poor treatment by Australian employers. The immigration department is aware of the issue, which has been raised numerous times by many student groups and community groups. The Australian government not only fails to address the exploitation, indirectly it is encouraging the exploitation.
Rights for international students are an illusion. The federal government needs to revisit policies to allow flexibility for students wanting to work more than 20 hours a week: this would help to reduce work exploitation. The government also needs to set a minimum acceptable quality of living standard for international students.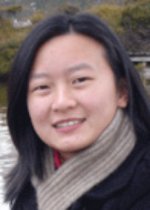 About the Author:

WESA CHAU
is honorary president of the Australian Federation of International Students. A migrant from Hong Kong, she founded the organisation in 2002. It now services more than 8,000 students a year. She is currently employed as Direct Services Manager by ADEC (Advocacy, Disability, Ethnicity, Community), and is the Assistant Secretary of the Ethnic Communities Council of Victoria. You can contact Wesa Chau through the Australian Federation of International Students website at http://www.internationalstudents.org.au/
This article is reprinted from ONLINE OPINION
http://www.onlineopinion.com.au
under a Creative Commons License
http://creativecommons.org/licenses/by-nc-nd/2.0/