KASAMA Vol. 23 No. 4 / November-December 2009 / Solidarity Philippines Australia Network
Australian Human Rights Commission
Commission welcomes outlawing of torture and prohibition of the death penalty
Thursday, 19 November 2009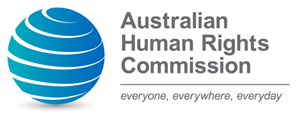 The Australian Human Rights Commission has welcomed the introduction today of the Crimes Legislation Amendment (Torture Prohibition and Death Penalty Abolition) Bill 2009, as a landmark piece of legislation in Australia's Human Rights protections.
Commission President Cathy Branson QC, said the legislation was an important contribution to the protection of human rights in Australia and further ensured Australia was meeting its international obligations.
"The Australian Human Rights Commission welcomes the introduction of a specific offence of torture into the Commonwealth Criminal Code," Ms Branson said.
"Torture in any form is unacceptable.
"Torture is any act by which severe pain or suffering is intentionally inflicted upon a person by a public official for certain purposes, such as obtaining information or a confession from a person," she said.
"This new offence means that torture will be criminalised both within and outside Australia.
"This legislation demonstrates Australia's commitment to fully meeting its obligations under the United Nations Convention against Torture."
Ms Branson also applauded the introduction of legislation prohibiting the death penalty throughout Australia.
"This legislation fulfils Australia's obligations under the Second Optional Protocol to the International Covenant on Civil and Political Rights – which requires Australia to take all necessary measures to abolish the death penalty," Ms Branson said.
"The death penalty will not be able to be reintroduced anywhere in Australia.
"The Australian Human Rights Commission looks forward to the ratification and implementation of the Optional Protocol to the Convention against Torture.
"Once Australia becomes a party to the Optional Protocol, we will be required to establish a national system of inspection of all places of detention to prevent the mistreatment of people who are detained," Ms Branson said.
"This legislation demonstrates a commitment to preventing some of the most serious breaches of human rights."
White Ribbon day is more than an awareness day
Wednesday, 25 November 2009
White Ribbon Ambassadors, Aboriginal and Torres Strait Islander Social Justice Commissioner, Tom Calma, and Race and Disability Discrimination Commissioner, Graeme Innes, said that today's International Day for the Elimination of Violence Against Women was a vital awareness day that contributed to very real and important outcomes.
"In the work we do, we are confronted on a regular basis with the realities of domestic violence and violence against women," said Commissioner Calma. "It is certainly the case that violence against women is very often a manifestation of wider social problems, but there is absolutely no excuse for it, and I think it sends a powerful message when more and more men are prepared to stand up and say they are against it on White Ribbon Day."
"The White Ribbon Day initiative is not only critical for the message it sends to the community, but there is tremendous value in so many men, whom young boys and teenagers see as role models, making this statement and thus, making a formative impression that young males will be likely to carry with them throughout their lives," said Commissioner Innes. "The positive impression a campaign like this makes on young males should not be underestimated."
Commissioners Calma and Innes noted that violence against women was not tied to demography, geography, wage size, race, religion or belief, but crossed all walks of life and all communities and community locations.
The Commissioners said that violence against women was a major problem in our society and that one of the greatest strengths of the work of the White Ribbon Foundation Australia was its emphasis on changing behaviour.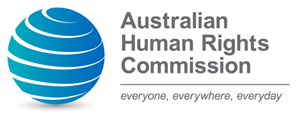 GPO Box 5218,
SYDNEY NSW 2001
Tel: (02) 9284 9600
Complaints Infoline: 1300 656 419
Email:
education@humanrights.gov.au
Web Site:
http://www.humanrights.gov.au/
Media Releases:
http://www.humanrights.gov.au/about/media/media_releases