KASAMA Vol. 23 No. 2 / April-May-June 2009 / Solidarity Philippines Australia Network
The Alex Buzo Company presents the infamous Australian classic
Norm and Ahmed
by Alex Buzo
In a double bill with the world premiere of its contemporary companion
Shafana and Aunt Sarrinah
by Alana Valentine
In a first for Australian theatre, a classic play is reinvented by a fresh new work. Buzo's enduring themes of cultural and generational conflict are taken up by award-winning playwright Alana Valentine in a thoroughly 21st century story of two Australian/Afgani Muslim women.
Buzo's Norm and Ahmed blazed a trail of infamy when it premiered in 1968 and was banned in three Australian states. Cops were called. Arrests were made. Charges were laid. All was not lost, though. Contemporary Australian theatre had become front page news.
AUGUST 5–29 2009
Downstairs Theatre, Seymour Theatre Centre,
University of Sydney, Cnr. City Rd. & Cleveland St.,
Chippendale, Sydney NSW.
Bookings:(02) 9351 7940 or
http://www.seymourcentre.com.au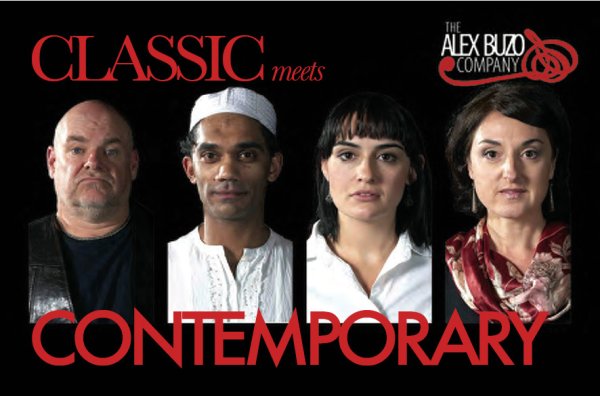 DIRECTED BY Aarne Neeme
DESIGNER Deirdre Burges
LIGHTING Tony Youlden
WITH
Camilla Ah Kin
Laurence Coy
Sheridan Harbridge
Craig Meneaud
And on Monday 10 August at 6.30pm Alana Valentine will present The Alex Buzo Memorial Lecture at Sydney Ideas, University of Sydney's premier public lecture series. Introduction by Emma Buzo, Founder and Director of The Alex Buzo Company.
More about the lecture and Alex Buzo: go to http://www.usyd.edu.au/sydney_ideas/lectures/2009/captivated_reality.shtml
and http://www.alexbuzo.com.au
Written in 1968, Alex Buzo's first play 'Norm and Ahmed' is perhaps even more pertinent today than when it was written.
If you can't get to the Sydney performance, buy a copy of the 1988 Film Australia production of Norm and Ahmed on DVD from Screen Australia online at http://www.screenaustralia.gov.au or borrow it from your local public library. I did, quite by chance, only later discovering The Alex Buzo Company's production in August.
— Dee Dicen Hunt, "Kasama" Editor.