KASAMA Vol. 22 No. 4 / October-November-December 2008 / Solidarity Philippines Australia Network
Civil society groups await post–GFMD meeting with government
by KIMBERLY JANE T. TAN
GMANews.TV — November 4, 2008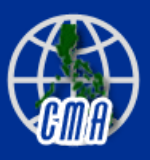 Manila, Philippines —
After the recently concluded
Global Forum on Migration and Development (GFMD)
, civil society groups are now eagerly waiting for the post–GFMD meeting promised by the government.
Undersecretary Esteban Conejos Jr., head of the Department of Foreign Affairs' (DFA) migrant workers affairs office, earlier announced that they will organize a post–GFMD meeting with civil society groups.
"Basically, in principle, it's a post–GFMD meeting with the government, not only with the DFA," said Center for Migrant Advocacy (CMA) executive director Ellene Sana in an interview with GMANews.TV.
She said it is important that the government–organized meeting be held to debrief the civil society groups and government on matters discussed during the GFMD and gain constructive feedback from both. However, she said that Conejos has not formally set the specifics of the much–awaited meeting. Moreover, she said they are still wondering what happened to the government report on the four–day global migration meet. "What happened? What's available online is only our recommendation, and that's the civil society's," she said.
Conejos earlier promised to upload a 10–page government report on the GFMD website, something which hasn't been done yet.
Sana said they want to see the report to find out how the government received their recommendations. "There is a need to craft a migrant agenda," she said. Sana said they are also not sure how to push for such an agenda. "How do we move it? I think it's important we have another dialogue," she said.
She said they will hold their own meeting on the first week of December but added that the groups to participate would be limited to those who are based in Metro Manila.
— Source: GMANews.TV
See also: