KASAMA Vol. 22 No. 2 / April-May-June 2008 / Solidarity Philippines Australia Network
ORAL HISTORIES : REVEALING HIDDEN HISTORIES
Conference and Workshops
Saturday 19th & Sunday 20th July 2008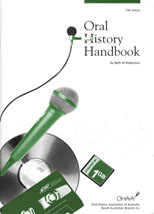 ORAL HISTORIES : REVEALING HIDDEN HISTORIES

Conference and Workshops
Saturday 19th & Sunday 20th July 2008
with Introductory and Master Workshops Monday 21st July

Notre Dame University Campus, Broome, Western Australia
Visiting Keynote address: Rewinding the past: observations on performance in spoken histories, by Professor Anna Haebich
Local Keynote Presentation: Looking Back on Moola Bulla, oral history interview by Steven Kinnane with Professor Geoffrey Bolton and senior Kimberley men and women about Moola Bulla and the Kimberley in the 1950s.
Plus many more speakers including Deborah Ruiz Wall OAM, Storytelling as a pedagogy for reconciliation
Organised by the Oral History Association of Australia, W.A. Branch (Inc.) and sponsored by University of Notre Dame Australia, Shire of Broome & Broome Historical Society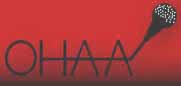 More information:
Margaret McKerihan, President, OHAA W.A. Branch Inc.
P.O. Box 1065, NEDLANDS WA 6909
Ph: 08 9401 3241
Email:
info@ohaa-wa.com.au
Website:
http://ohaa-wa.com.au/