KASAMA Vol. 22 No. 2 / April-May-June 2008 / Solidarity Philippines Australia Network
From: Center for Migrant Advocacy Philippines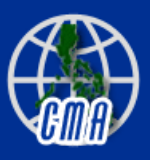 From: Center for Migrant Advocacy Philippines
Wednesday, June 4, 2008
Please be advised of the resumption of the continuing registration/certification of qualified Filipino overseas absentee voters for purposes of the May 10, 2010 national elections. The period for filing of applications shall be from December 1, 2008 to August 31, 2009.
For details of the general instructions on the OAV continuing system of registration, please check out COMELEC resolution 8458 promulgated on May 20, 2008 online at CMA's pinoy-abroad web site at http://www.pinoy-abroad.net/lungga/index.shtml
Please pass on the information to OFWs and other overseas Filipinos. Thank You.
Ellene Sana, Center for Migrant Advocacy Philippines
72-C Matahimik St, Teachers' Village, Quezon City, Philippines.
Telephone: +632 920 5003
Email: cma@tri-isys.com
URL: http://www.pinoy-abroad.net