KASAMA Vol. 22 No. 2 / April-May-June 2008 / Solidarity Philippines Australia Network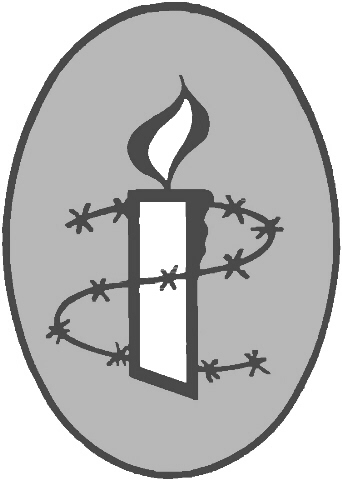 2008 Amnesty International Report
Launched on May 28th, Amnesty International's Report for 2008 looks back on key events in 2007 and ahead to major human rights challenges for 2008, the 60th anniversary of the Universal Declaration of Human Rights. The report covers human rights abuses across 150 countries, revealing governments' failures to deliver on human rights, peoples' growing impatience with their leaders' lack of action and the challenges world leaders have to meet in order to make a fresh commitment to the UDHR 60 years on. Reprinted here are the country reports for the Philippines and Australia.
Republic of The Philippines

Head of state and government: Gloria Macapagal Arroyo
Death penalty: abolitionist for all crimes
Population: 85.9 million
Life expectancy: 71 years
Under-5 mortality (m/f): 33/22 per 1,000
Adult literacy: 92.6 per cent

Life for activists and many others was coloured by fear of extrajudicial executions and enforced disappearance, although fewer killings were reported than in 2006. The link between the military and political killings was further established by international and national institutions. There was much opposition to enhanced powers under an anti-terrorism law given to the armed forces and police. Negotiations progressed between the government and Muslim separatists, but talks with the communist National Democratic Front (NDF) remained stalled.
Political killings and enforced disappearances
Amid conflicting reports, at least 33 people were allegedly victims of political killings, a slight decrease over the previous year, and several people disappeared.
Siche Bustamante Gandinao, a member of Bayan Muna (People First), a leftist political party, and Misamis Oriental Farmers Association was killed on 10 March. She had testified before the UN Special Rapporteur on extrajudicial, summary or arbitrary executions about the murder of her father-in-law, Dalmacio Gandinao, also a member of Bayan Muna. Like her father-in-law, Siche Gandinao campaigned against human rights violations committed by soldiers against residents of their village suspected of being rebels or rebel supporters.
Nilo Arado and Luisa Posa-Dominado were abducted in April after being stopped in their truck by men in army fatigues. Their companion, Jose Garachico, was shot and wounded and left on the road while the other two were driven off in the truck. The burned out truck was found the next day with no sign of Nilo Arado and Luisa Posa-Dominado. Three hearings to consider habeas corpus writs were held in which military officers were named but failed to appear.
In February the Commission of Inquiry headed by former Supreme Court Justice José Melo published its report on political killings. It concluded that circumstantial evidence linked a group of military personnel to the killings. The Commission stated that further evidence, particularly the testimony of witnesses and the co-operation of activist groups, was needed to secure criminal convictions, while finding that under the principle of command responsibility, some senior military officers may be held responsible for their failure to prevent, punish or condemn the killings.
Public concern about political killings and disappearances mounted in 2007. The Supreme Court convened a summit with government and civil society actors in July. Recommendations included amendments to the law on habeas corpus to allow courts to give families or petitioners access to suspected places of detention. In September, the Supreme Court issued The Rule on the Writ of Amparo, which allows courts to order temporary protection, inspection or production of documents or witnesses where an individual's life, liberty or security have been violated or are under threat. The Writ of Amparo was subsequently used by human rights groups in cases of enforced disappearance. On 26 December, the Court of Appeals issued a decision that recognized the involvement of General Jovito Palparan and other military personnel in the abduction and disappearance of Raymond and Reynaldo Manalo in 2006.
A report issued in November by the UN Special Rapporteur on extrajudicial, summary or arbitrary executions criticized government institutions, particularly the military, for continued extrajudicial killings. The Rapporteur underlined the main causes as the failure of the judicial system to address impunity and the military counter-insurgency strategies that increasingly target civil society groups as fronts for communist insurgents. Recommendations included ensuring the accountability of military officials, reforming the witness protection programme, ensuring the respect of human rights in the peace process, enabling effective congressional oversight of the security sector, and calling on the Supreme Court to take all available measures to ensure the effective prosecution of cases.
Few prosecutions were brought against those responsible for political killings and disappearances. In a rare case, two soldiers were charged with murder in May following the killing in 2006 of Isaias Sta. Rosa, a pastor, in Daraga, Albay province. Shortly after, however, the charges were dropped due to lack of evidence.
Arbitrary arrests and detentions
Arrests and harassment of politicians and activists continued. Following a mission to the Philippines by the Inter-Parliamentary Union in April to investigate politically motivated arrests, criminal cases against six opposition members of parliament, including Satur Ocampo and Crispin Beltran*, were dismissed.
Satur Ocampo, Congress Representative and cofounder of Bayan Muna, was detained for 19 days on charges of murder in connection with left-wing activities during the rule of former President Marcos. He was released on bail on 3 April. Crispin Beltran, Congress Representative for the Anakpawis (Toiling Masses) party, was released in April. He had been detained in February 2006 and faced fabricated charges of rebellion.
Legal developments
The Human Security Act, passed in July, allows for suspects to be detained without warrant or charge for up to 72 hours, and for surveillance and seizure of assets. The government said the law was introduced in response to the ongoing conflict with armed groups in the south, primarily the Muslim separatist group Abu Sayaff which had kidnapped and killed civilians. Widespread opposition to the legislation included a petition by former senators, members of the House of Representatives, the Integrated Bar of the Philippines and others. There were fears that the Act could be used to stifle legitimate political dissent.
Armed groups
Talks between the government and the separatist Moro Islamic Liberation Front resumed after many delays but with limited progress due to continuing disagreement on the definition of ancestral domain land within autonomous Muslim regions in the south of the country. Negotiations also continued on sharing wealth from the mineral deposits, forests and farmlands in the region.
The arrest in August of Jose Maria Sison, the founder and former leader of the Communist Party of the Philippines (CPP) living in exile in the Netherlands, threatened permanently to stall peace talks between the government and the NDF. Jose Maria Sison was charged with ordering the murder in the Philippines of two former members of the CPP's military wing, the New People's Army, in 2003 and 2004. He was released in September after a Dutch judge found that there was insufficient evidence against him.
Australia

Head of state: Queen Elizabeth II, represented by Michael Jeffery
Head of government: Kevin Rudd (replaced John Howard in December)
Death penalty: abolitionist for all crimes
Population: 20.6 million
Life expectancy: 80.9 years
Under-5 mortality (m/f): 6/5 per 1,000

Large-scale government intervention to address disadvantaged Indigenous communities in the Northern Territory was developed without adequate consultation and resulted in a reduction of Indigenous control over their land. Counter-terrorism laws continue to cause concern. Asylum-seekers experienced long term detention offshore under the "Pacific Solution".
Discrimination
Indicators of Indigenous disadvantage remained unacceptably high. The life expectancy of Indigenous Australians is 17 years lower than that of the rest of the population and Indigenous people are 13 times more likely to be imprisoned than non-Indigenous people.
Legislation for unprecedented intervention in the Northern Territory was passed in response to a damning report on child sexual abuse. The intervention, developed without adequate consultation, committed significant resources to address disadvantage in Indigenous communities but overrode Indigenous controls on access to their land. The legislation attempted to by-pass Australia's Racial Discrimination Act and the International Convention on the Elimination of all forms of Racial Discrimination.
Australia voted against the UN Declaration on the Rights of Indigenous Peoples when it was passed by the UN General Assembly in September.
'War on terror'
Indian national Dr Mohammed Haneef was detained without charge for 12 days before terrorism charges were dropped, highlighting flaws in Australia's counter terrorism laws. Subsequently, his visa to work in Australia was revoked, a decision overturned in the Federal Court.
In May, Guantánamo Bay detainee David Hicks was repatriated to jail in Australia after entering a plea bargain before a US Military Commission. He was released in December. Under the terms of Hicks' plea bargain, he is not allowed to talk about his experience for twelve months and was required to sign a statement that he was not tortured or otherwise ill-treated while in US custody. On his release he was placed under a control order restricting his movement, association and communication – the second such order to be issued in Australia. The first, on terrorism suspect Joseph "Jack" Thomas, was lifted in August and restrictions were included in his bail conditions. The High Court earlier determined that Thomas' control order did not breach the Constitution.
Refugees and asylum-seekers
Under Australia's "Pacific Solution" offshore detention policy, 82 Sri Lankans continued to be detained on Nauru, 72 of whom had already been deemed by the Australian Immigration Minister to be refugees. The previous Australian government attempted to pressurize seven Burmese Rohingya asylum-seekers to return to Malaysia to avoid its obligations under the Refugee Convention. They remained on Nauru for over 12 months, but were resettled in December following the change in government.
Iraqi refugee Mohammed Faisal was resettled in Australia after being detained on Nauru for over five years. Following a review of his security status, which was initially found to be problematic, he was accepted by Australia where he received medical treatment after becoming suicidal.
In October, Australia announced a moratorium on resettling refugees from Africa, citing difficulties regarding their ability to integrate. This raised concerns about discrimination in Australia's resettlement policy. Continued use of Temporary Protection Visas obliges refugees to re-apply for protection after three years, denying them security to remain in Australia.
Violence against women
In December, a District Court described the gang rape of a 10-year-old Indigenous girl as "childish experimentation" and brought the issue of consent inappropriately into the trial. The nine men found guilty were not given custodial sentences.
You can download the whole of the 2008 Amnesty International report "The State of the World's Human Rights" at http://report2008.amnesty.org/press-area/en/air08-en-low-res.pdf
* On Tuesday, 20th May 2008 Anakpawis Representative Crispin Beltran, 75, passed away having suffered a heart attack and falling from the rooftop of his home in Bulacan.