KASAMA Vol. 21 No. 3 / July-August-September 2007 / Solidarity Philippines Australia Network
Aboriginal groups disappointed with Government's United Nations vote
http://www.abc.net.au/news/stories/2007/09/14/2033521.htm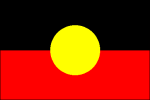 ABC News, 14 September 2007
A peak body representing 40 Aboriginal organisations from across the Northern Territory says the Federal Government's stance on international law is contradictory. The Commonwealth has voted against a United Nations declaration that Indigenous groups have been working on for more than 30 years. The non-binding UN declaration recognises the rights of Indigenous people to land, resources and self-determination.
Olga Havnen from the Combined Aboriginal Organisations says the Howard Government's reaction is disappointing, but not surprising.
"What we've got at the moment is a really problematic situation with the Federal Government," she said. "At one level we argue to recognise international trade law and at the same time... they choose not to respect international law when it comes to human rights, so clearly there's a contradiction there."
Ms Havnen says the Government's no-vote does not detract from the broader importance of the day. "Indigenous people have been arguing and battling this out within the UN for the last 30 years, or close to it, and it's a historic day that it's actually gotten up," she said. "We never thought that it would happen. We're enormously grateful for the support that we've had from the Latin American and African nations who supported this so we're really quite heartened by it."
© 2007 Australian Broadcasting Corporation
Prime Minister Howard defends refusal to sign UN Indigenous bill
http://www.abc.net.au/news/stories/2007/09/15/2033812.htm
ABC News, 15 September 2007
Prime Minister John Howard has defended Australia's refusal to ratify the United Nations Declaration on the Rights of Indigenous Peoples, saying the bill legitimised customary law. The declaration, adopted on Thursday, recognises the right of indigenous peoples to self-determination and sets global human rights standards for them. The United States, New Zealand and Canada also refused to ratify the bill.
The UN General Assembly this week adopted a declaration that outlined the universal rights of Indigenous peoples worldwide.
While meeting with local business owners in the Sydney suburb of Carlingford, Mr Howard says the decision was an easy one. "It wasn't difficult at all, because it is wrong to support something that argues the case of separate development inside one country," he said. "The Indigenous people of Australia have a special place in our community, but we also believe their future lies in being part of the mainstream of this country," he said. "We do not support the notion that you should have customary law taking priority over the general law of the country."
© 2007 Australian Broadcasting Corporation
Related Articles: