KASAMA Vol. 19 No. 4 / October-November-December 2005 / Solidarity Philippines Australia Network
Education, Indigenous Knowledge and Tradition in focus at Manila Conference
The Asian Council for People's Culture (ACPC) and Schools of Indigenous Knowledge and Traditions held a conference in Manila called "Pagsandiwa 2005" commemorating the 3rd National Assembly on Indigenous Education and the 20th anniversary of ACPC. The conference was held from April 19-22 at the Cultural Center of the Philippines and Folk Arts Theater in Roxas Boulevard. "Kasama" correspondent Deborah Ruiz Wall was there and sent in this report.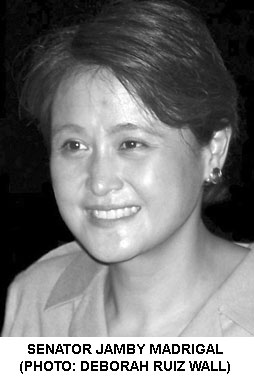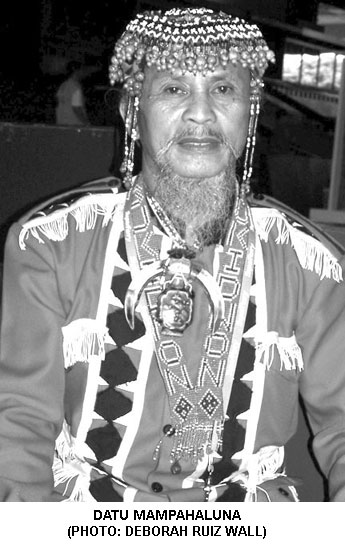 I felt pride as an Australian of Filipino background to find the richness of our indigenous cultures in the Philippines, with the representation of seventeen tribes from Luzon, twenty-seven from Mindanao and four from the Visayas islands. Their traditional clothes, dances, implements and crafts, languages and chants are a living witness of their enduring cultural tradition.
Governor Miguel Dominguez (Province of Sarangani) spoke of building partnerships in education with LGUs (local government units). He said it was time to maximize our competitive advantage and reverse the condition of the marginalized. He stressed that culture should not be written out of curriculum development and we should promote an appropriate curriculum and a culture-based education system informed by a survey of local needs. He believes that kind of education would enhance economic development in the area.
The economic phenomena of the informal sector as well as poverty contributing to the peace and order problems, were just some of the key issues highlighted by Silvano B. Maranga, Technical Education and Skills Development Authority (TESDA) Region 10 Director. The Philippines' TESDA is similar to Australia's TAFE — a government agency providing technical education and skills development programs. TESDA's focus is micro-enterprise development, with a will to support jobs. Board members are drawn from broad sectors: women, labour, industry and church, encouraging community based training for enterprise development. Maranga would like existing local skills, such as loom weaving, woodcraft and smithing, to be encouraged and recognized.
As an example of local industry, Datu Mampahaluna from the Higaonon tribe in Mindanao came up to the stage and invited a few people from the audience to sample Agkod, their local wine made from ginger and rice. He said this is something that can be developed in a commercial environment.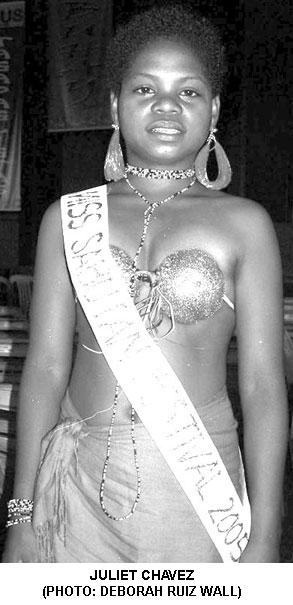 The Indigenous Peoples Rights Act passed in 1997 [1] was a good start to protect indigenous peoples. This law acknowledged indigenous peoples' right to their ancestral domain, called for the people's protection and empowerment, recognized their capability for self sustenance and the right to preserve indigenous cultural tradition.
Senator Jamby Madrigal, Chair of the Senate Committee on Cultural Communities, however, warned that we may find these rights eroded if we are not vigilant. She said that under this administration, the National Commission on Indigenous Peoples (NCIP), an independent body created to oversee this law, was subsumed under the Office of the President.
The protection of ancestral land, flora and fauna and community living may be under threat, she said, because NCIP was placed as an agency attached under Land Reform. Implicit in this restructure is the suggestion that indigenous peoples are willing to accept "land reform". Why land reform, she asked, when indigenous peoples already own their land? Now that people in high places have used up resources, they want to move into other untapped land. "They want the miners to be enriched. Do not be tempted to sell what is yours by right," she advised, "I can't fight for you, if you don't protect your own rights," the Senator said.
She mentioned the example of indigenous people who she is assisting in the top tourist resort of Boracay. She said that some of the 200 Ati families who live there are gradually losing their land through intimidation, harassment (shooting incidences), and offers of P2,000 [2] per family to sell their land. People who are sitting on land that is not theirs, providing the local government tax declaration for the privilege, are being given titles to this land, resulting in the relocation of indigenous peoples. To prevent this, the senator said they have asked for a temporary restraining order (TRO) to fight relocation. This TRO should be made into a permanent injunction, she said.
"We know who protects illegal loggers. We know who shoots indigenous people. We know that illegal loggers earn from P2.1 to 100 billion. We also know that indigenous people are not greedy." She called on people experiencing difficulty to contact her.
As an addendum to his presentation, Paul A. Fernandez, Executive Assistant of the Provincial Capital of Ilagan, Isabela expressed his admiration and pride as a result of a young intelligent teenage Aeta girl winning a beauty contest out of fifteen mainstream contestants. Juliet Chavez from the Dumagat tribe of Palanan, Isabela then came up the stage and said a few words. This is presented as testimony of the growing confidence of indigenous people now coming into their own and receiving recognition from the wider society.
I noticed later that Juliet also participated in a float that paraded in Roxas Boulevard one night in Manila as part of Manila Mayor Lito Atienza's Aliwan Festival which gives a generous prize for presentation of best attributes through local governments showcasing their people's cultural tradition, dances and industry. This contest is open to provinces from all over the Philippines.
EDITOR'S NOTES:
[1] The full text of the Indigenous Peoples Rights Act of 1997, Republic Act No. 8371 is available online at http://www.ncip.gov.ph/downloads/philippines-ipra-1999-en.pdf.

See also National Commission on Indigenous Peoples, Administrative Order No. 1, Series of 1998, Rules and Regulations Implementing Republic Act No. 8371, available online at http://www.ncip.gov.ph/downloads/irr.pdf
[2] The current monetary exchange rate is approximately: 1 Philippine peso = 53 U.S. dollars = 40 Australian dollars.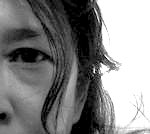 ABOUT THE AUTHOR:
DEBORAH RUIZ WALL was born in the Philippines. Deborah convenes the Filipino Women's Working Party in Sydney.
In 2005 she was a member of the Executive Board of the NSW Reconciliation Council whose aim is to propagate reconciliation between Aboriginal and non–Aboriginal Australians