KASAMA Vol. 19 No. 1 / January-February-March 2005 / Solidarity Philippines Australia Network
Japan's new rules provoke differing views from NGOs
by JULIE JAVELLANA-SANTOS, OFW Journalism Consortium, Inc.
MANILA - ON MARCH 15, Japanese immigration authorities would implement new rules slashing the number of visas issued to Filipino overseas performing artists (OPAs) and provoking mixed reactions from OPA rights advocates and recruiters.
One non-government organization (NGO) that works with former OPAs supports the new rules because they could prevent young and even underage girls from becoming trafficking victims in Japan. Other NGOs are more concerned about the economic impact the new rules might have on the families that rely on OPA remittances.
NGO Development Action for Women Network (DAWN) who also works with Filipino-Japanese children borne of relationships with Japanese clients has expressed support for the new rules while Kapisanan ng mga Kamag-anak ng Migranteng Mamamyang Pilipino (KAKAMMPI) wants a moratorium.
The new rules caught the attention of these groups in late November last year when Japanese immigration authorities announced that they would issue visas to foreign entertainers only if they had a minimum of two years formal training or at least two years experience outside Japan, which also can include experience in the Philippines.
The move came six months after a US State Department report put Japan on a Tier 2 Watch List for human trafficking. While acknowledging Japan's significant efforts, the report characterized its trade partner as not fully complying with the minimum standards for the elimination of trafficking. The Philippines has also been put on the list, despite ratifying an anti-human-trafficking law in 2003.
Japanese Foreign Minister Nobutaka Machimura reportedly said there was no intention to restrict numerically the number of entertainers working in Japan. He said both the Philippines and Japan have an interest in allowing legitimate entertainers to work there.
DAWN supports new rules
DAWN Executive Director Carmelita Nuqui has said they "welcome this law" because it would be the Japanese "government's way of protecting women as young as 18 from trafficking". With Japan requiring two years of study or prior experience, Nuqui expressed hopes that every woman aspiring to go to that country as an entertainer will have to be a real performer, not a schoolgirl with little or no experience in singing and dancing. "We welcome this [new immigration policy] that ensures the competence of our entertainers for the work they are hired for," DAWN said in a January 11 statement.
The new law disregards the Artist's Record Book (ARB) and the Artist Accreditation Card (AAC) issued by the Philippine government. These certificates were previously enough to qualify a Filipino entertainer for a visa, processes Nuqui said were rife with corruption.
DAWN's study last year said the issuance of ARBs or AACs to applicants who did not complete the training required, and the falsification of travel documents allowed women below the minimum-age requirement, and in some cases even outright minors, to work as entertainers in Japan. The study also revealed that many respondents admitted using falsified documents to enter Japan, being minors or below the minimum age requirement.
"Initially, this new immigration policy may be a bitter pill for the sectors concerned to swallow, but in the long run, it will help curb the trafficking of our women. For us in DAWN, that is far more important than any economic gain," Nuqui said. According to DAWN's statistics, over 90 per cent of OFWs in Japan are OPAs, and over 90 percent of those OPAs are women.
KAKAMMPI asks for a moratorium
At the same time, an alliance of NGOs led by Kakammpi wants the Philippine government to move for a moratorium on the implementation of Japan's new immigration policy for 30 months.
"We maintain that the new immigration law is not the solution to the problem of human trafficking, but if Japan decides to implement it, we ask the Philippine government to move for a 2½-year moratorium on its implementation," KAKAMMPI and the OPA Koalisyon said in a statement.
They added that "good intentions alone do not merit approval, much more support, if the action is hasty, detrimental to the lives of the people involved, and if it does not solve the problem."
The coalition of more than 10 groups formulated an action plan which includes:
The development of programs for alternative livelihood;
Re-evaluation and accreditation of schools and institutions offering 2-year skills training courses for OPAs;
Implementation of revalidation course for all certified artists including first-timers and returning artists;
Implementation of Pre-Departure Showcase Preview (PDSP), setting up of government-operated Filipino Resource center as mandated by the Migrant Workers Act;
Setting up of private-operated welfare and monitoring center as provided under DOLE D.O. No. 21 s.1996, creation of Entertainment Industry Board to formulate strategies and programs that will develop, promote, stimulate, and strengthen Filipino capabilities in the international entertainment market; and
Review of policies and programs on overseas entertainment.
The OPA Koalisyon argued that a drastic change in the policy toward Filipino OPAs "not only affects OPAs who are not victims of human trafficking" but "their more than half-a-million dependents" as well. "The effect is economic. And also unnecessary," KAKAMMPI said.
Recruiters weigh in
The Philippine Association of Recruitment Agencies Deploying Artists Inc. (PARADA) expressed dismay over the general perception that majority of OPAs in Japan illegally entered that country.
"Japan's very own National Police Agency has reported that not one of the 133,103 Filipinos who entered Japan on entertainer visas in 2003 was trafficked," PARADA secretary-general Arturo Pangilinan said. Pangilinan added that PARADA is "dismayed that the perception that OPAs going to Japan become prostitutes now strongly permeates the thinking of our national leaders even though the alleged report that formed this perception has not been publicly revealed and its existence highly dubious."
Recruiters' group like the Caucus for OPAs Welfare (COPAW), the OPA Coalition Forces and the Confederated Association of Licensed Entertainment Agencies (CALEA) expressed similar opinions and wants the Philippine government to call for a five-year moratorium on the new rules.
ODA for safety nets for OPAs
Meanwhile, the Center for Migrant Advocacy (CMA) - Philippines has proposed that official development assistance (ODA) funds from Japan be used to create safety nets for the OPAs who would be rendered jobless by these new rules.
At a hearing convened by the House Special Committee on OFWs last January, CMA-Phils Executive Director Ellene Sana said the proposal was in line with the theme of President Gloria Arroyo's state visit to Japan in 2001 which was "appreciating Japan's role as the biggest source of ODA of the Philippines".
"What I would want to do is to show [the Japanese government] that in this Administration, we have been using the ODA more efficiently and with greater absorptive capacity," Ms. Arroyo reportedly said.
According to Sana, ODA from Japan is extended to the Philippines to address and alleviate poverty, which has been the main push factor for men and women alike to seek job opportunities abroad, unmindful of the perils and social consequences that may befall them. If this was the true purpose of the money, Sana asked, where was it actually spent and how else is it being spent? She also asked: "Why is the government seeking a moratorium for the implementation of Japan's action plan to combat trafficking in persons?"
Sana said government should "fulfill its promise of creating decent jobs that pay living wages domestically."
-OFW Journalism Consortium, Inc.
Reprinted from the OFWJC Newspacket
Vol. 4 No. 1, 15 March 2005 with permission.
OFW JOURNALISM CONSORTIUM, INC.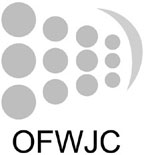 Unit 602 Kassel Condominium, Taft Avenue near corner Vito Cruz Street, Manila, Philippines

Telefax: 63-2-551.78.61
Email: ofwjc@lycos.com
Website: http://www.ofwjournalism.net

The OFW Journalism Consortium is a non-profit coalition of advocates of overseas Filipino workers (OFWs) and journalists. The Consortium distributes a set of news features on international labor migration.

From a media advocacy project of the Jesuits-led Institute on Church and Social Issues, the OFW Journalism Consortium has evolved into a group helping OFWs address policy issues through the media. It has been financially supported since 2002 by the Netherlands Organization for International Development Cooperation (NOVIB) and the Friedrich Ebert Stiftung (FES).