KASAMA Vol. 19 No. 1 / January-February-March 2005 / Solidarity Philippines Australia Network
6th Igorot International Consultation
will be hosted in Melbourne, Australia on 20-23 April, 2006
The people of the Cordillera central mountains in northern Luzon, Philippines, are comprised of several indigenous cultural groups. Their ancestors are the creators of the awe-inspiring rice terraces often called the eighth wonder of the world. Many have left their mountain homes for the cities and countryside elsewhere. They maintain their cultural heritage in foreign lands by gathering together in common bond. The first International Igorot Consultation took place in California USA in 1995.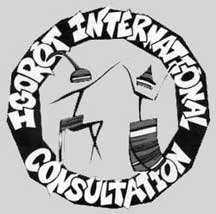 IGOROT INTERNATIONAL CONSULTATIONS (IIC)
The original concept of an IIC was a periodic gathering of interested Igorot representatives all over the world "to consult on issues, interests, and concerns that are generally common to Igorots." It was deliberately titled, "Igorot" to bring into focus inhabitants of the Gran Cordillera Central, or the inhabitants of the BIBAK provinces of North Central Luzon, Philippines called "Igorots". To date, there have been five Igorot International Consultations.
(From: Igorot Global Organization web site at http://www.igorotglobal.org/iic.html)
THE MELBOURNE IIC-6
Those of you who know something about Australian history likely know that the Australian Aborigine had a much harder time during the colonial period than any Filipino Igorot. They were literally considered animals and were hunted for various reasons. After thousands died from diseases that the Europeans brought, more thousands died from bullets. They faced horrific trials throughout their history, trials that taught them valuable lessons we can learn from.
That is the sentiment behind our theme "A more tolerant world through cultural sharing". We are hosting a conference that isn't just Igorot, but rather "Indigenous".
We are making the Australian Aborigines a part of our conference. We want them to share with us the lessons they've learned. We want them to participate in the subsequent debates to find the most effective paths to resolving our mutual issues. We want to develop strategies that will make our world a more tolerant place for our respective peoples.
And in sharing in this fashion, we will invite them to share their beliefs and cultural rituals and dances. You'll discover that in some cases, while dramatically different in execution, they are also all remarkably similar to what we believe in.
Our objective as exemplified by our theme is to create a friendship, an alliance, a broader aboriginal family so that we can share and work together in the future to deal with the problems of indigenous people all over the world, not only with our own issues.
THE IIC PLANNING COMMITTEE OBJECTIVES
The IIC's bring together Filipino Igorots from all over the world to a single place where we can once again be a single people.
The IIC's are an opportunity to make new friends and reunite with long lost friends, and relatives. They are also an opportunity to experience other places and cultures. Each IIC has its own objectives and the IIC-6 has its own:

To provide the Filipino Igorots and the Australian Aborigines a forum for cultural expression.
To deepen pride in our culture, at the same time promote cultural exchange and learning with another indigenous culture.
To demonstrate how our cultures have similarities while simultaneously celebrating our differences.
To follow-up and act on outstanding issues that arose from IIC-5.
To discuss and formulate strategies on issues affecting the Filipino Igorot community in the Philippines and abroad.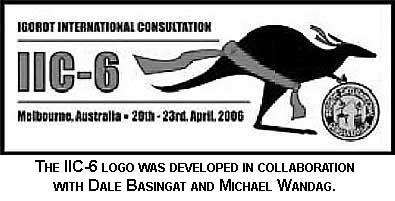 Conference Venue:
The Rydges Melbourne, 186 Exhibition St.,
Melbourne 3000, Victoria, Australia.

Conference Brochure and Registration Forms

are available from:

IIC-6 Registration, C/- Tessie Anderson, 58 Windella Quadrant, Doncaster 3108, Victoria, Australia.

Or by email to: Ilabayani@aol.com


(If you are a vendor, exhibitor or association, please request the Commercial Registration Form.)
IIC-6 Registration Fees

Particulars

Before

Sept 30, 2005

On/After

Oct 1, 2005

Adults

AUS $ 300

AUS $ 350

Youth (13 - 18 Yrs Old)

AUS $ 250

AUS $ 300

Children (12 Yrs & Younger)

Free

Free

Corporate Representatives

AUS $ 300

AUS $ 350

Exhibitors

AUS $ 300

AUS $ 350

Gala Night Only - Adults

AUS $100

AUS $100

Gala Night Only - Youth

AUS $ 50

AUS $ 50

Gala Night Only - Children

Free

Free

Note: There will be no registrations at the door, all fees must be paid in advance.

Fees will NOT be refunded for any reason after 31 March, 2006.

Fee submissions not in Australian Dollars are surcharged

Bank cheques or Bank drafts should be made payable to IGO-Australia

Fees include: Conference Bag, Souvenir program, Name Badge, Pen, Notepad, Melbourne City Guide Book, Tourist Brochures, and Flyers as well as 6 meals (three dinners, Thursday - Saturday including Gala dinner, and three lunches, Friday - Sunday).

Parking will cost AUS $10.50 per exit.
THE CONFERENCE INFORMATION ON THESE PAGES IS CORRECT AT THE TIME OF GOING TO PRESS AND IS REPRINTED FROM THE IIC-6 BROCHURE.