KASAMA Vol. 14 No. 1 / January-February-March 2000 / Solidarity Philippines Australia Network
KAKAMMPI Forum on Filipinas in Finland
23 February 2000 - Diliman, Quezon City, Philippines
Finland: Social Affairs and the Mail Order Bride Phenomenon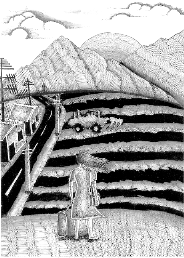 by Ellecer E. Carlos, Kakammpi Documentation Staff
Kakammpi, an organization of migrant families and returnees, in cooperation with the Finnish-Philippine Society (FPS), a Philippine solidarity formation based in Helsinki, Finland, held a forum yesterday, 23 February 2000, on the mail-order bride phenomenon in Finland and the socio-economic repercussions after the women are commercially trafficked.
The legalities, systemics and existing policies that maintain this "market" had been given emphasis during the proceedings.
Graphic: Asia Pacific Mission for Migrant Filipinos
Due to the regressing Philippine economy, which lessens opportunities and hinders the improvement of the quality of life and living standards of average people, more and more, people entertain the possibility of leaving the country to seek greener pastures. The decline of optimism amongst Filipinos including the women's sector is due to such factors as the lack of labor placements. Often compelled, many Filipinas utilize even the more degrading means to be able to seek greener pastures sometimes ending up in countries with a small population, a small Filipino community and a relatively closed culture such as Finland.
Also discussed were the reasons why the Philippines is a popular source of mail-order brides, some of which are the stereotypes and false notions (fantasy) of some first world men that Filipinas are docile, subservient and submissive.
Opting to take a chance on starting a new life with a man they hardly know, they encounter an environment so foreign that they are placed at a disadvantage. Domestic psychosocial and cultural problems arise such as discrimination, physical and sexual abuse and slavery. A few mail order brides, in extremes, meet an untimely end at the hands of their husbands; the very persons whom they expected would bring them happiness and a stable future.
A reality which should be considered as a pressing matter is the fact that in many receiving countries such as Finland, it is legal to conduct a business which arranges the matching of the host men and the Filipinos as well as the subsequent transfer to the respective countries. It is important to note that there had been two big businessmen in Finland competing for the lead in the importation of women. In fact, an extensive debate between the media and the Finnish government back in 1995 regarding the immoralities associated with such a business, was a paramount event which helped give focus internationally to the developing phenomenon.
While such economic conduct is legally allowed in certain receiving states, Philippine law theoretically does not allow the trafficking of women. Thus the changing of the policies regarding this issue should be lobbied for, even as the lack of knowledge on the home front is to be addressed.
Kakammpi's objective is to propagate data; information and ideas so as the social problems and difficulties that many Filipina immigrants encounter may be addressed and acted upon accordingly by both the sending and receiving governments. The new president that the Finns have chosen for themselves is progressive and a feminist, which should make the task of lobbying for policy change relatively easier.
Ms. Aurora Javate-De Dios, Executive Director of the Coalition Against Trafficking in Women-Asia Pacific (CATW-AP) expounded on the specifics and complexities of the mail-order bride phenomenon from a global perspective. For many years, Ms. De Dios served as a United Nations expert under CEDAW (Committee for the Elimination of Discrimination Against Women).
Preceding her were Ms. Laura Nisula and Ms. Sari Korkalainen, Kakammpi volunteers from the Finnish Exchange Program and members of FPS. They presented an overview of the situation of Filipino immigrants in Finland and the issues confronting them including the mail-order bride phenomenon. They also cited, by way of an introduction, some essential country statistics on Finland.
The panel of reactors included HE Pertti Majanen, ambassador, and Ms. Marja Korjonen, attache, of the Finnish embassy. The Finnish embassy has been active in the campaign against trafficking in women in the Philippines.
Ambassador Majanen stressed that while the take off point of the discussion was the case of mail-order bride phenomenon in Finland, he was quick to say that overall, there is quite a small population of Filipinos in Finland. He said that one important thing to be done in curbing trafficking in women is for countries like the Philippines to come up with necessary legislations that could serve as guidelines of the embassies vis a vis policies affecting Filipinos overseas.
Ms. Ellen Agot, director of Migrants' Integration And Education Service of the Commission on Filipinos Overseas (CFO), an attached agency of the Department of Foreign Affairs (DFA) in charge of Filipino immigrants, spouses and fiancees of foreign nationals, shared the CFO's various programs and services for overseas Filipinos. She said that annually, the CFO attends to some 16,000 applications of Filipinos to marry foreign nationals. Of this figure, 98% are women. In the case of Finland, in 1998, there were 15 applicants, all women. In 1999, there are 10, also all women.
The forum was moderated by Ms Chat Garcia, Kakammpi's Gender Adviser. She commended the concerted efforts among members of the diplomatic community, government and non-government organizations (NGOs) to help resolve the many difficulties and problems that make the mail order bride phenomenon an urgent international issue.
Filipinas in Finland
Social Affairs and Mail-order Bride Phenomenon
by Sari Korkalainen & Laura Nisula
Finnish-Philippine Society / Kakammpi - 23rd February 2000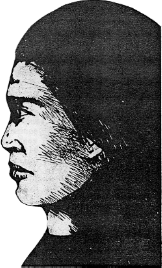 Finland - What and Where?
Finland is the seventh-largest European country at nearly 340,000 sq. kilometers - compared with Philippines 307,000 sq. kilometers. There are nearly 200 000 lakes, but still water covers only 10% of the total area, while nearly 70% of Finland's surface is covered by forest. There are only 5.2 millions inhabitants in Finland, thus the mean population density is 17 per sq. kilometer. The year is divided into four seasons, and the temperature degrees can vary from as high as plus 30 Celsius degrees during summer months (June-August) to as low as minus 30 Celsius degrees in mid winter (January)!
On December 6, 1917 Finland declared itself a free and independent republic state. In 1995 the country became a member of the European Union. Four years later Finland took over the presidency of the EU. And this year the capital city, Helsinki takes over the status of the European city of culture. Presidential elections were held in the beginning of February 2000, and as a result the country has now its first female president, Ms. Tarja Halonen, who is known to be active on feminist issues and also cooperating with many NGOs.
The biggest export sectors in Finland are electrical equipment (26%), paper industry (24%) and machinery and appliances (11%). In 1998 the gross domestic product of Finland was nearly 700,000 million FIM, and at the same time GDP per capita was approximately 133,000. At the beginning of the 1990's, the economic depression had a strong impact on the country's economy; at worst the unemployment rate reached 20%. At present the unemployment rate lies around 9% and inflation is low, around 1.4% (1998).
Filipinos abroad
According to some estimates there are about 7 million Filipinos living abroad. They are either guest workers, permanent settlers or illegal immigrants. Majority of them is settling in the United States and the Middle East. Also Hong Kong, Singapore, Japan and Australia have recently attracted growing numbers of immigrants. There are about half a million Filipinos staying in Europe, most of them in Italy, Spain and Greece. Unlike many other European countries, in Finland there are neither guest workers nor other big migrant groups. This is a result of very closed borders during the past decades. At the end of 1999, there were over 500 citizens of Philippines permanently living in Finland.
According to the latest trend the majority of those leaving the Philippines are women. Usually they are between the ages of 25 to 35 and have high educational qualifications. However the jobs they get seldom correlate with their educational level; most commonly they are found working as domestic helpers, or in other fields of caring, cleaning, serving or assisting. The exact figures for those entering the country as "a mail-order bride" are not available, due to the informal nature of the phenomenon.
Filipinos in Finland
Of the total of 500 Filipinos in Finland over 400 are women and only 97 men. When we add to these figures the Filipinos who have already gained Finnish citizenship, the total number is approximately 750, including children.
A majority of the "men" in these figures are in fact male children of Filipino women living in Finland. Most of the Filipinas in Finland are spouses of Finns, thus smaller amounts of Filipinas immigrate as maids and other workers employed by embassies and diplomat families.
The problems faced by Filipinas in Finland are similar to the ones they face in foreign countries generally. Cultural differences, loneliness, language barriers, xenophobia and the lack of familiar social support networks make it more difficult to integrate into a new society. Especially in a homogenous country like Finland, with a small amount of foreign residents (less than 2%) problems such as these are highlighted. Most of Filipinos (70%) in Finland live either in the capital region or in other big cities. Even though there are cases of Filipinas living in rural areas suffering from isolation, and being only foreigners in their municipalities.
There is much speculation about Finnish people's (especially men's) silence and inability to talk about their emotions. There is a grain of truth in that, but on average the Filipinas married to Finns claims to be happy with their life in Finland. Still, like in any country, there are cases of uncaring, violent and alcoholic husbands. Main reasons of disagreement in Filipino-Finnish marriage seem to be the wife's right to children and her lacking freedom to communicate with others outside the home. Some of the women were also made to believe that they have little right to be in Finland and that they are entirely dependent on their husbands. According to statistics it seems that foreign women married to Finns visit women's shelters more often than do the Finnish women, and also many Filipinas have needed these services.
Due to the differences in social security system and the general lack of information about the basic rights in Finland, Filipinas do not always know whom to turn to when they face problems. Many women suffered in silence, accepting their misfortune. Thus in 1988 Filipinas living in Finland founded the Finnish-Philippine Association (FPA). The objective of the association is to promote social contact between the members, to assist Filipinos to the Finnish way of life and to further knowledge of the Philippines in Finland. Also in 1988 there was founded the Finnish-Philippine Society (FPS) to promote friendship and solidarity between the Finnish and Philippine people. Nowadays there are about 80 members belonging to Society.
Mail-order bride phenomenon in Finland
In September 1995 there emerged an enormous media debate around the mail-order bride issue in Finland. It started when the prominent newspaper, Helsingin Sanomat, reported that over 1000 Filipino wives had been trafficked to Finland. The rate was highly exaggerated, and was soon corrected - the real number of brides was about 120. Over several months almost every newspaper and magazine, and many TV and radio programs participated in the debate. High unemployment rate and the bad economic recession in general aroused anti-refugee and even anti-foreigner feelings. The debate was also reported in the European media, and as a result a European Union commission began to study the possibilities of influencing all kind of trafficking in Europe.
At the time there were two main introduction agencies operating in the Philippines, Mr. Karppanen (better known as Sir Vili) and Mr. Sinikkala, who both had been intermediating wives for years. After the issue of mail-order brides received such a great publicity, these two intermediators became extremely competitive and hostile toward each other - both accused the other of bringing Filipino prostitutes to Finland as wives. It can be claimed that Sir Vili became the representative of the entire Filipina mail-order bride phenomenon, especially after the death of Mr. Sinikkala in the spring 1996. It was let known that 'Sir Vili' charged 18,000 FIM -approximately US$ 4,000 for a wife.
After the debate in the summer 1997 a working group of the Ministry of Justice was founded to study the issue and to prepare a possible anti-trafficking bill. In its report in spring 1998 the committee did not recommend any changes in the jurisdiction. According to the working group the exchange of money is what could be considered potentially illegal in these cases, but otherwise there is no reason to oppose anyone bringing two people together if they are both willing. They claimed that it is possible to restrict the activities of the traffickers by using other methods. Besides the figures of Filipinas moving to Finland had already decreased ('Sir Vili' is no longer allowed visas to the Philippines) and the debate had already died down. Nowadays mail-order brides are mostly trafficked from Russia and Thailand.
The media created a one-sided, racist and sexist stereotypical image of a docile, submissive Filipina, who does not require equality in her marriage. The sensational publicity labelled all the Filipinas as mail-order brides, and it roused mixed reactions from among the Finns: sympathy, amusement, shock, and hostility. It was easily forgotten that most Filipinas had after all moved to Finland through other routes: i.e. they have met their Finnish husbands somewhere abroad, mostly in the Middle-East, where there are a great number of Finnish construction workers, as well as Filipino nurses and maids. People were also led to think that all of them were married to farmers and were living in the countryside, which was not the case.
Even though it can be noted that the age difference between the spouses in Finnish-Filipino marriages is greater than in Finnish-Finnish marriages, the husbands are not old bachelors as people generally assume. According to statistics, in 1996 for example, the largest age group of the Finnish spouses of Filipinas was in fact 30-39 years, and the second largest group was between the ages 40-49. Even the mail-order brides themselves are rarely among the youngest to get married in the Philippines. Turning to the introduction agencies in search for a spouse is not normally the first option.
Conclusion
The question arises, and this is important in all discussions on mail-order brides: Is intermediating mail-order brides "trafficking in women"? Arguments for and against have been thrown in the air. They are: 1) white slavery; 2) making money out of people's misery; 3) a gendered market place for men; 4) the objectification of women; or is it 5) a strategy of greedy women; or 6) helping lonely people meet each other; or 7) charity work for both men and women, done out of nothing but good will? Noteworthy in this case was that everybody else talked and speculated on the subject in public except the mail-order brides and their husbands themselves.
Some people believe that the "mail-order bride" business is nothing but an innocent romantic marriage match, thanks to agents who insist that they mean well and are only doing the couples a favor. Meanwhile, some instances have been claiming that trafficking in women indicates structural violence, instead of sexual freedom or love across the borders; if all the individuals have similar freedom and right to sell themselves, then why is it that the ones selling themselves are without exception lower in hierarchy? Why do not those men longing for a spouse sell themselves here in the Philippines with photo and a video shot? Discussion on mail-order brides should consider the macro level economic, political and cultural factors that contribute to the persistence and growth of the phenomenon.
Sources:
Huhtaniemi, Maarit (ed.)(1998). Kauniit ja Rohkeat Filippiinat-Filippiinilaisnaiset meilla ja Muualla. Finnish-Philippine Society, Helsinki.
Lounasheimo, Paula (1999). Silence of the Brides. Views on the Filipino Mail-Order Bride.
Phenomenon in Finland. Master's Thesis, University of Helsinki.
Ruutu, Teresita (1997). Viewpoint of a Filipina. Kasama Vol. 11 No. 2. 1997. Solidarity Philippines Australia Network.
Vartti, Riitta (1997). Finland Debates Mail-Order Bride Issue. Kasama Vol. 11 No.1. 1997. Solidarity Philippines Australia Network.