KASAMA Vol. 14 No. 1 / January-February-March 2000 / Solidarity Philippines Australia Network
KAKAMMPI Forum on
Violent Deaths and Disappearances Amongst Filipina Immigrants in Australia
18 February 2000 - Diliman, Quezon City, Philippines
Forum Tackles Violence Against Filipinas In Australia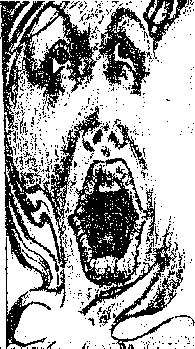 The Kapisanan ng mga Kamag-anak ng Migranteng Manggagawang Pilipino Inc., or KAKAMMPI, in cooperation with the Centre for Philippine Concerns Australia (CPCA) and Solidarity Philippines Australia Network (SPAN) held a forum last February 18 on violent deaths and disappearances amongst Filipina immigrants in Australia. Kakammpi is an organization of Filipino migrant workers and returnees. CPCA on the other hand is an organisation of Filipinos in Australia while SPAN is a network of Australians and Filipinos.
Ma. Fe Nicodemus, Kakammpi chairperson, called for the empowerment of the Filipino migrant workers to enable them to cope with this problem. She also challenged other organizations and agencies to contribute in addressing the problems and mysteries hounding Filipinos in Australia.
The main resource person of the forum was Melba De Guzman-Marginson, a long-time advocate of Filipino migrants' rights in Australia, and currently adviser of the CPCA. She traced Filipino migration to Australia and expounded on the problems, issues and concerns of Filipino immigrants in that country.
A highlight of the forum, albeit quite poignant, were the testimonies of Ester Canonizado and Estrella C. Masigan, mother and sister, respectively, of Rosalie Canonizado, whose body was found inside her burnt house in 1991, with a cord tied around her neck. Her husband, Thomas Keir, was charged of the murder but acquitted for insufficient evidence. He was convicted though of the murder of his first wife, Jean Angela Strachan, Rosalie's second cousin, whom Thomas declared to have run away with her lover in 1988. He is due for sentencing on February 29, 2000. [see front page of this issue of Kasama …eds.] Roses and flowers were offered later in memory of the women victims.
The panel of reactors included: Rachel Gibbs, Senior Migration Officer from the Australian embassy, Ellen Agot, Director of Migrants Integration and Education Office of the Commission on Filipinos Overseas (CFO), an agency attached to the Department of Foreign Affairs (DFA) in charge of Filipino immigrants, spouses and fiancees, and the Honorable Patricia Sarenas, chairperson of the Committee on Women, House of Representatives.
Special thanks to Ms. Dee Hunt of CPCA-Brisbane and Ms. Nicki Saroca of SPAN for having prepared the materials for the forum.
ISSUES and FINDINGS
In a study conducted by Chris Cunneen and Julie Stubbs, first published in 1996 in their book Gender 'Race' and International Relations: Violence Against Filipino Women in Australia, they concluded that Filipino women in Australia are almost 6 times more likely to be victims of spousal homicide than Australian women in general. The conclusion was based on the data compiled by CPCA, individual submissions from the Filipino and Australian communities, Filipino Women's Working Party, Moranbah Filipino Group, migrant and women's service agencies such as the Migrant Resource Centres in Canberra and Northern Tasmania, the Migrant Women's Emergency Support Service and the Domestic Violence Resource Centre in Brisbane - as well as examination of available official sources of information and media reports.
Filipino immigration to Australia is gendered, with the majority of women arriving as sponsored spouses or fiancees. This particular type of immigration category facilitates the possibility of greater exploitation and abuse by rendering women particularly vulnerable to their sponsoring partners. As well, it locked women's entry into a low status position. Women could only enter through a relationship with a male immigrant, as a dependant or with sponsorship and a maintenance guarantee.
The nature of abuse can be understood within a general context of male violence, however the particularised image of Filipino women within the first world male fantasy is equally an important issue to address. First world men construct third world women within the framework of racialized femininities. Images of Filipino women have been constructed around racialised notions of Asian women's sexuality and personal characteristics displaying compliance and loyalty to the male.
Domestic violence continues to be a significant issue for Filipino women in Australia. The high homicide rate is indicative of the level of this violence. Filipino women's access to legal protection and service delivery is limited in numerous ways, much of which could be remedied by appropriate government action.
RECOMMENDATIONS
To the Philippine Government:
To assess and evaluate the performance of the Philippine embassy and its consulates in Australia in the quest for the Filipino women victims of domestic violence, murder and abuse.
To investigate avenues for appeal on behalf of the relatives of the victims, even if the victims were Australian citizens.
To the Australian Government:
To review and restructure its immigration program towards a more socially just and gender fair program. Women should be accepted on merit and the skills category should include affirmative action for women and bilingual/multilingual applicants.
To evaluate the results of the new measures undertaken by DIMA (Department of Immigration and Multicultural Affairs) in response to public lobbying on domestic violence and serial sponsorship.
To undertake, through the ALRC (Australian Legal Resources Centre) and HREOC (Human Rights and Equal Opportunity Commission), an evaluation of the justice system's performance in relation to the treatment of Filipino and other immigrant women.
Letters from the Forum
A Healing Experience
The most touching portion of the Forum was the floral offering where we remembered Rosalie and the other women victims of violence. The flowers were received by Ella and Ester. Each of the participants said a little message as he/she offered the flowers.
It was a moving moment when Ella responded and said that it was only now, after 10 years, that she (and the family) freely and truly grieved for the loss of Rosalie. Before, they felt so alone. They were touched by the concern of the people present and want to be involved in the advocacy work we are doing. It was a healing experience for them, and for us too. Ella ended her response with a song she and Rosalie used to sing when they were young.
Ellene Sana, Kakammpi, 70-1 Matahimik Street, Teachers Village, Quezon City, Philippines
Breaking the Silence
Ella and I were overwhelmed by the sincere concerns of the Kakammpi organizers and distinguished guests from different groups who were invited to hear our story about the tragic death of Rosalie.
We didn't expect that after 10 years of keeping silent on what happened we finally got the chance to voice out the pains and agony we have kept for so long. It was the first time really that we felt vindicated in the presence of people we don't even know but were there to listen. Prayers really do work. Even though we lost Rosalie, we gained more friends unexpectedly, and this is enough reason to feel better than we used to do for the past years.
Words are not enough to thank all the participants from various groups and specially Melba Marginson, Ellene Sana, Ma. Fe Nicodemus, Hon. Congresswoman-Patricia M. Sarenas, and Jean Enriquez from the Coalition Against Trafficking in Women, Asia Pacific, and Rachel Gibbs, from Australian Embassy. Of course, special thanks to you for coordinating with them and for your efforts to help families of abused Filipino women victims of violence in Australia.
We thank God for knowing all of you and we are sure that Rosalie found justice after all with your sincere concerns and prayers. More power and may God bless you all!
Ester Canonizado and Ella Masigan, c/- Kakammpi, 70-1 Matahimik Street, Teachers Village, Quezon City, Philippines

Graphic: by Sandra Torrijos, Isis Clipart, 1995