Gregoria de Jesus (1875-1943)
She established the women's section of the Katipunan and at the same time served as document security officer of the movement. Also known as Aling Oriang, she was the wife of Andres Bonifacio. (see the previous issue of Kasama.)
Teresa Magbanua (1871-1947)
She was a member of the Katipunan in Panay in 1897 who had led a number of successful military attacks against Spanish troops. She continued to support the people's movement and fought for the Filipinos during the American invasion in 1899 and Japanese invasion in 1941. She is also known as "the Visayan Joan of Arc".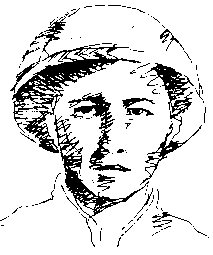 Trinidad Tecson (1848-1928)
She used her own blood to sign her membership in the Katipunan. As a general in the Katipunan she led a group in Biyak-na-Bato that successfully defeated the attack of Spanish soldiers. She started Red Cross work in the Philippines and organized groups of women to do nursing work for the soldiers, a task that earned her the title of the "Mother of Biyak-na Bato".
She founded Makibaka, the first underground organisation for women which is fighting to change society's attitude towards women and women's empowerment. She was arrested when Martial Law was declared but she eventually escaped from her prison cell in Bicutan. She joined the New Peoples Army and was killed in action by the military in March 1976.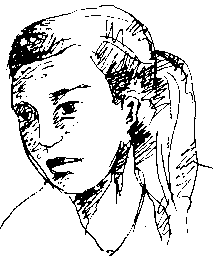 She was a farmer from Samar who came to Manila to work. She became a union activist at Rossini's Knitwear and had joined many demonstrations. During the May Day rally in front of the Congress in 1972, she was shot, among others, by men in helicopters flying overhead.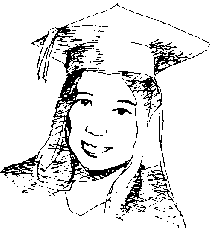 A student activist from the University of Manila, she was arrested and tortured by the military in 1973 to squeeze out information on the whereabouts of her comrades. The torture was unsuccessful. She died in her cell in Camp Crame.
The graphics and some text on this page are taken from Ang Gabriela sa Pagsusulong ng Kilusang Kababaihan sa Pilipinas.