84 Park Road,
Woolloongabba QLD 4102
AUSTRALIA
A meeting place of peoples' organisations working for Peace, Justice and Environment.
---
Believing Women for a Culture of Peace
Vision
Living in a world where people of diverse faiths and cultural backgrounds mingle together as never before, believing women find themselves called to
cultivate deep mutual respect, understanding and appreciation across faiths and cultures;
develop relationships based on what we have in common, and celebrate the bonding power of religious faith and indigenous spiritualities;
fashion the diversity of our spiritual and cultural resources into a power for the good of society as a whole;
counteract the potential for religious and cultural differences for divisiveness and conflict, and contribute to a lasting culture of peace.
Contact: Wendy Flannery, Coordinator
Tel: 617 3393 2840
Email: info@believingwomen.org.au
Website: http://www.believingwomen.org.au

---
Catholic Justice and Peace Commission
The Catholic Justice and Peace Commission is mandated by the Archdiocese of Brisbane to work for structural justice through education, representation and standing with the oppressed.
Contact: Peter Arndt, Executive Officer
Tel: 617 3336 9173
Fax: 617 3336 9177
Mobile: 0409 265 476
Email: arndtp@bne.catholic.net.au
Website: http://cjpcbrisbane.wordpress.com/

---
Centre for Philippine Concerns - Australia (CPCA)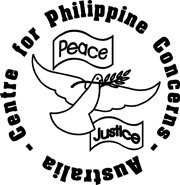 CPCA is a national organisation of Filipino groups and individuals in Australia committed to advancing the Filipino peoples' interests. Our aims are to:
empower the Filipino migrant community by promoting its well-being and rights to a better economic, cultural and political life in Australia;
generate support among the Filipino and the broader Australian communities for justice, peace, national sovereignty and sustainable development in the Philippines;
lend support to the struggles of other peoples for self-determination and social justice.
CPCA-Brisbane is also the office of SOLIDARITY PHILIPPINES AUSTRALIA NETWORK (SPAN) - a network of Filipino and non-Filipino groups and individuals based in Australia and the Philippines. SPAN produces the network's quarterly newsletter Kasama.
Contact: Dee Hunt
Email:
Website: http://cpcabrisbane.org

---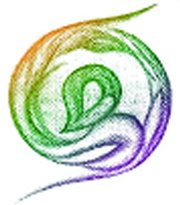 Earth Link is sponsored by the Sisters of Mercy and open to all who share our concern for the whole earth community.


Why Earth Link?
Many people are seeking to deepen their connections with self, nature and the cosmos; to name their experience of the Sacred; to explore the implications for their own religious and spiritual traditions; to honour the Sacred in earth, others and self; and to act more responsibly to redress the degraded state of the earth. Earth Link provides a number of responses to this search.


Who will benefit?
People of all ages who are concerned about the future of Earth, including parents, grandparents, educators, helping professionals, environmentalists. Earth Link will be of special benefit to those who are interested in ecospirituality and sustainable living.


Vision
We envision a future where there is respect, reverence and care for the whole earth community.


Mission
Earth Link facilitates deep bonding with the whole earth community.


Earth Link invites you to:
Listen to the wisdom of earth with an open, attentive and receptive attitude
Deepen your relationship with the cosmos/earth, beginning with your own particular place
Acknowledge the Sacred in the interdependent web of life
Honour the Sacred in the web of life through rituals and holistic living
Live in right relationships with the interdependent web of life
What do we do?
Earth Link provides you the opportunity, unique in Australia, to avail of:
A community of people who share your concerns for Earth
Some programmes/reflective opportunities in ecospirituality
Consultants to design and conduct workshops, rituals, retreats, processes
A borrowing library
Contact: Mary Tinney
Mobile: 0417 079 459
Email: earthlink@mercy.org.au
Website: http://www.earth-link.org.au

---
Irish Australian Support Association QLD Inc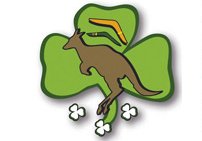 The Irish Australian Support Association of Queensland Incorporated is a not-for-profit organization and an income tax exempt charitable entity with deductible gift recipient (DGR) status.
We are trying to support the vulnerable Irish and Irish Australians in the broader community; they may be elderly and isolated; they may have lost a life partner; they may have a dependency which they cannot manage.
Irish people have a history of helping those less fortunate than themselves, and we are continuing that tradition. In the past help and assistance was provided on an ad hoc basis.
The principal aims of the Irish Australian Support Association of Queensland Incorporated are to support individuals in a non judgemental manner in the Irish Australian community of Queensland in the following circumstances:
Support association for Irish Australians in need
Social services to the elderly
Support to bereaved families
Support to people in hospital/nursing homes
Support to people in mental institutions
Support to people in prisons/detention
Support to people in accidents or trauma
Social advice to Irish immigrants
Offer advice and assistance in housing and accommodation
Contact: Rita Stott
Tel/Fax: +617 3391 1300
Mobile: 0432 087 328
Email: info@iasaq.com.au
Website: http://www.iasaq.com.au

---

L'Arche is an international federation of communities founded by Jean Vanier that welcome people with intellectual disability.
L'Arche Brisbane is a small Community of two households and six Core Members. Peter is our Foundational Core Member and he has been joined by Jason, Anthony, Jenny, Sheena and Danny. These six people are truly at the heart of our Community; A Community whose members come from many backgrounds and experiences, each bringing to the Community richness and a sense of genuine friendship.
Since our beginning, we have been a Community that has had a strong faith and trust in God to lead us to be present to the vulnerable members in our society. We see in each other the "Light of Christ" and we bless each other with this greeting at our Community Gatherings as the candle is presented to each person in turn.
As a Community we recognize and celebrate diversity of tradition and culture within our existing membership and from people who may like to join us; be that by making a vocational choice to come and live alongside our Core Members for a period of time or to live out and be part of the life of L'Arche in Brisbane.
Both of our households are situated on the south side of Brisbane and provide a welcoming environment where there is time for a chat and an offer of a cuppa. Who knows you may even get to join Sheena in a game of Memory; or Danny in an Irish tune; or spend time with Jenny's scrapbook; or Peter would love to chat about life in general; Anthony is always keen to talk about his latest work of drama that he is rehearsing; or Jason with his wicked sense of humor.
Our History
For about 20 years a group of people began praying and working on building a L'Arche community in Brisbane. A driving force of this group was Pat McGowan who unfortunately did not live to see the fruits of her prayer and dreaming. Her spirit lives on in our Community and we are thankful that she is now able to intercede on our behalf in heaven.
The Friends of L'Arche Brisbane named the Foundation Community Leader, Catherine Carah on 17th March 2003. The Foundation Home "Tree Tops" situated in suburban Bardon continued to provide life in the Community until February 2008. Morningside household was opened in October 2003. In November 2003 we were accepted into the Federation of L'Arche as a probationary member.
In 2004 Friends of L'Arche Brisbane became known as L'Arche Brisbane.
Catherine Carah the Foundation Community Leader completed her mandate in 2008.
In November 2009 L'Arche Brisbane was accepted into the Federation of L'Arche as a permanent member.
Today L'Arche Brisbane has two households; one in Morningside and one in Alexandra Hills, supporting 6 core members and an active membership of Long-term and associates with a strong group of Friends of the Community.
Community Leader: Michael Hutchinson
Homes Coordinator: Catherine Carah
PO Box 8362
Woolloongabba Qld 4102
Ph: 617 3217 3011
Fax: 617 3217 3044
Email:
brisbane@larche.org.au
Check out our Community Blog
http://larchebrisbane.blogspot.com

---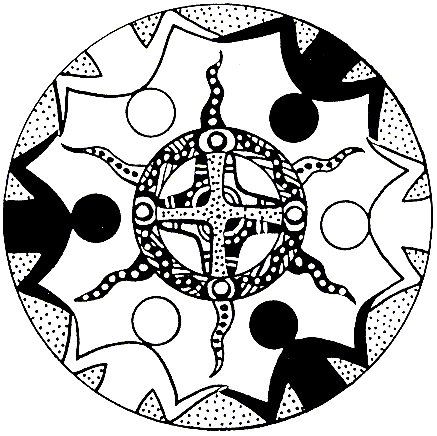 Murri Ministry was formed in 1993 to respond to the spiritual needs of the Aboriginal community, by establishing an Aboriginal Catholic Ministry within the Roman Catholic Archdiocese of Brisbane.
Murri Ministry has a positive relationship with many religious congregations and works as an advisory body to those based in Queensland and nationally.
Murri Ministry works collaboratively with other Aboriginal Catholic Ministry Offices and works ecumenically with indigenous community church workers on a local and national level.
Murri Ministry promotes reconciliation and maintains awareness of and respect for the dignity of the First Peoples of this Land.
Contact: Ravina Waldren, Kay McPadden or Bernadette Jeffrey
Tel: 617 3891 1931
Email: murriministry@bne.catholic.net.au

---
Prison Transport Group Inc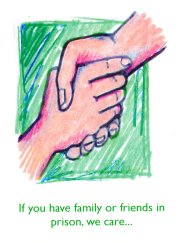 We are a not for profit organisation dedicated to providing services to the families and friends of prisoners in Correctional Centres in South East Queensland.
We work co-operatively with Government and non-Government agencies to provide the best services and outcomes we can for our clients. We have been in operation for 30 years and provide transport and support services to over 300 clients per week.
PTG provides the following services
We provide transport from Wacol train station to the Correctional Centres at Wacol 4 days per week.
Bus transport from Roma Street and Caboolture to Woodford Correctional centre 4 days per week
Bus transport to Borallon, Palen Creek and Numinbah Correctional centres. Bookings essential.
For further details and to book your seat phone 1800 334 379 - Monday-Friday 10am-12pm and 1pm-3pm
PO Box 534, LUTWYCHE QLD 4030
Email: prisontransport@bigpond.com

---